Board of Directors
Our Montgomery ISD Education Foundation Board of Directors are servant leaders in our community who work each day to promote an extraordinary education for every student in Montgomery ISD. From local business owners, to MISD parents, to retired MISD teachers, our board is comprised of dedicated and passionate individuals who fundraise and carry out our mission to give every student the ability to dream big and succeed! Thank you to our 2023-2024 MISDEF Board of Directors. 
Chairman of the Board

Shannan Reid, Montgomery Area Chamber

Immediate Past Chairman

Phillip Moore, The Ark Church

Chair Elect

Sarah Rhea, Leadership Montgomery County

Treasurer

Christi Tartt, Clear Water Express Wash

Secretary

Angela Storseth, McKesson

Vice Chair of Spring Soiree

Natalie Kelly, Natalie Kelly Designs

Vice Chair Grants

Rebecca McDonald, Woodforest National Bank

Vice Chair of Golf

Michael Ogorchock, Summit Universal

Vice Chair of Donor Engagement

Andy Sanford, Ameriprise Financial Services

Vice Chair of Marketing

Christina Harughty, The Haley Garcia Group

Vice Chair of Campus Connections

Calvin Waida, Herff Jones

At-Large Director

Dr. Steven Meeker, Remnant Stew Podcast

At-Large Director

Will Lyles, Future Frame USA

At-Large Director

Jim Dossey, Withers Bergman LLP

At-Large Director

Tyler Bussell, Bussell Mechanical

Ex-Officio Board Member

Dr. Amy Busby, MISD Interim Superintendent

Ex-Officio Board Member

Justin Marino, MISD Chief of Staff and Communications

Ex-Officio Board Member

Will Metcalf, Texas State Representative
Staff
Executive Director

Tiffany Ortiz, MISD Education Foundation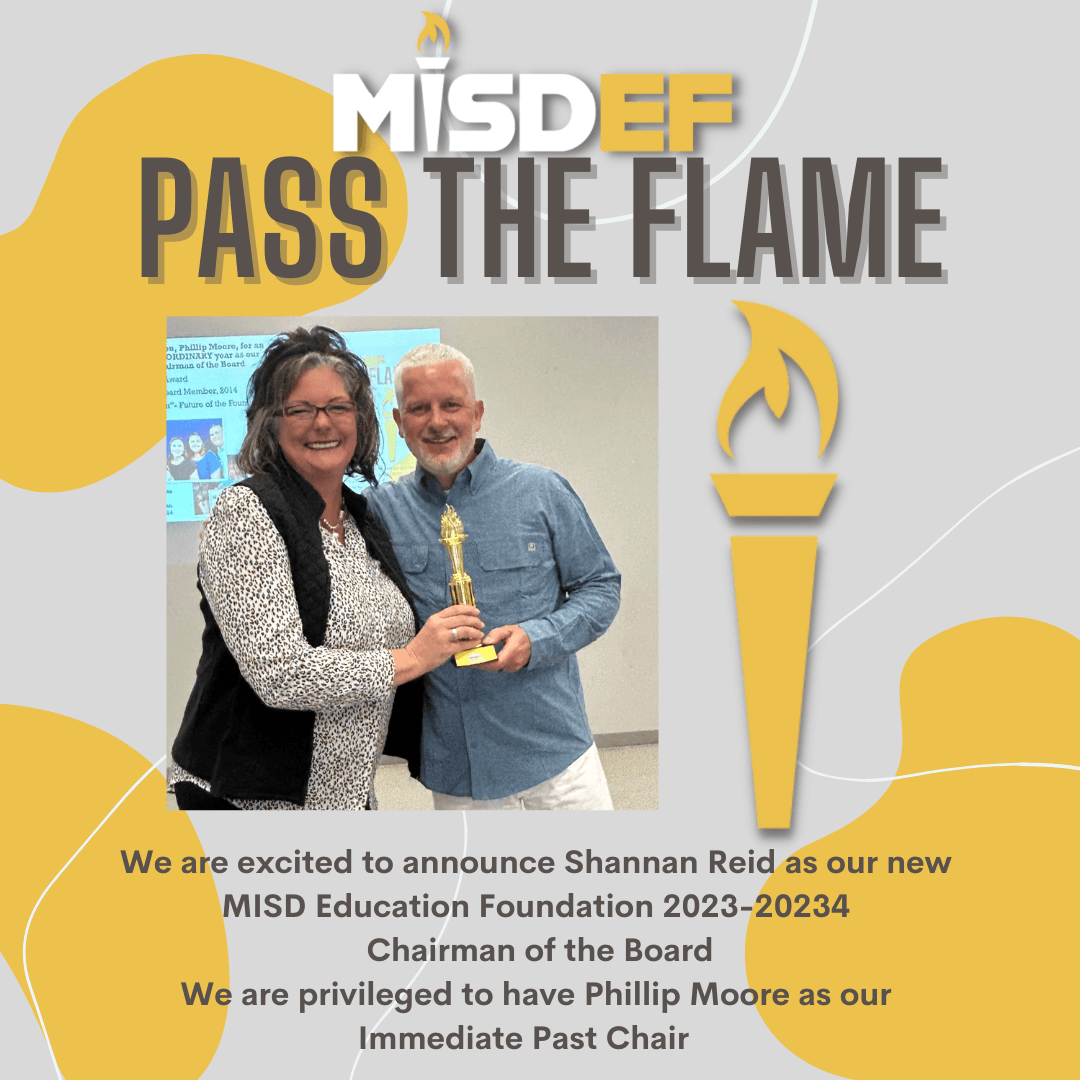 2023 Annual Board Retreat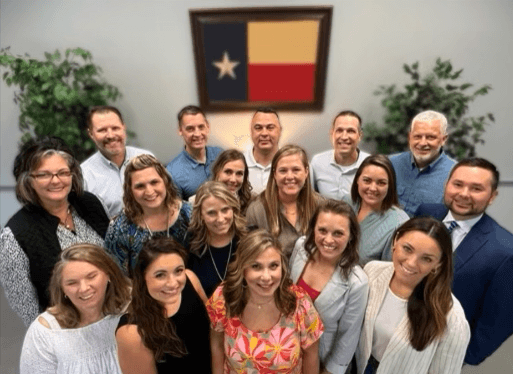 MISDEF Board In Action
MISD Education Foundation Board In Action
Thank you to our Board of Directors who give their time, provide insight, and direction to our Education Foundation to help our students and educators "Dream Big & Succeed!"