Montgomery ISD Education Foundation's mission is to support public education in the Montgomery Independent School District. We are passionate about giving back to our district through innovative & creative grants and funding programs and tools to give our students a competitive advantage. We want each student in Montgomery ISD to have the ability to dream BIG and succeed!
#AverageIsNotAnOption
We need your support!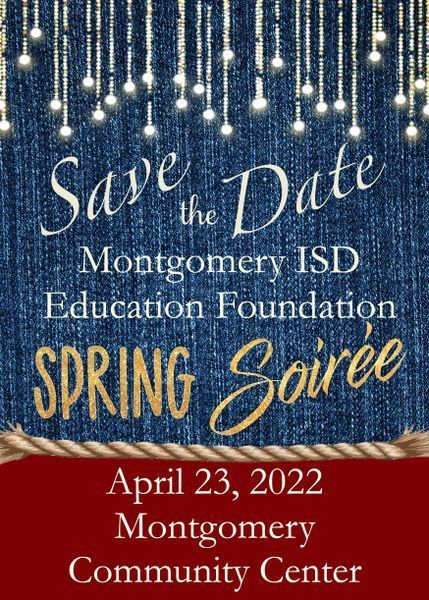 It's time for our Spring Soiree to help us raise money for MISD! Registration is open- click the "Save The Date" for more information. 
REGISTER NOW!!!