Montgomery ISD Education Foundation's mission is to support public education in the Montgomery Independent School District. We are passionate about giving back to our district through innovative & creative grants and funding programs and tools to give our students a competitive advantage. We want each student in Montgomery ISD to have the ability to dream BIG and succeed!
#AverageIsNotAnOption
FAMILY PARTNERS
The MISD Education Foundation was able to award over $64,000 in Educator Grants in 2022 to promote creativity and innovation in our MISD classrooms. We have a new way to get involved and give back to our teachers through our FAMILY PARTNERS giving! We look forward to partnering with MISD families to help us reach our goals to award even more Educator Grants next year.
To learn more, click here
To learn more about Educator Grants, click the image below!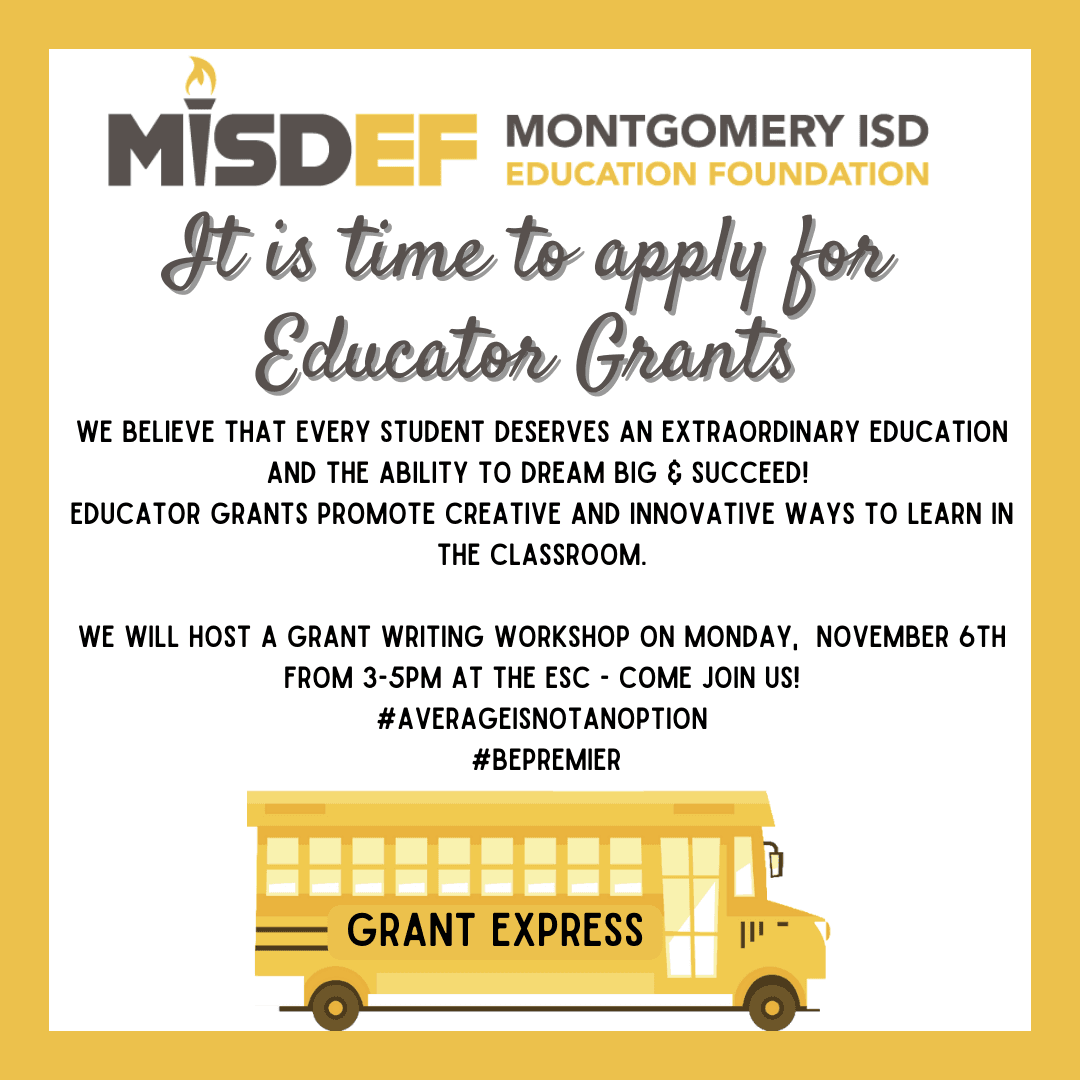 Partner with us and help us raise money for Educator Grants! 2-4% of purchases are donated back to the MISDEF!